History
The puneña culinary works with common ingredients to other Andean provinces : potato flour , fresh potatoes , cheese, mutton or pork , among others. His cuisine is simple procedures. In some cases, it must have left an indigenous base and the plate is " enriched " with European elements , such as the Runto – caihui , which was a sauce only mirasol chili to which was added onion and semisolid eggs ; in others, the Spanish affiliation is clear , as in the Cancacho , pork or lamb which was seasoned with pepper and cumin and added that even white wine.
Typical dishes are:
Pesque de Quinua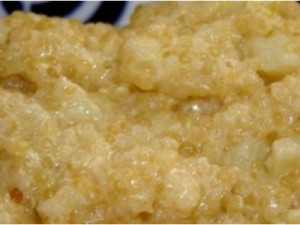 The fish is a dish of food puneña where the essential ingredient quinoa , a product that in recent years has conquered the households of all income levels .
The Chairo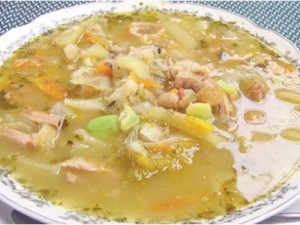 The Chairo is one of the most important in the cuisine of the regions of the region of Puno dishes , is a thick, hearty based chuño soup , mote , potatoes and lamb, prepared in order to help replenish their energies.
Cauche Cheese
Cheese cauche is a typical dish of the region puno, delicious culinary palate for this based on fresh cheese, milk , beans , squash , onions , black mint sprig , yellow potatoes to taste. So it comes conquered the palates of all economic levels.
Soup Papaliza
Papaliza soup or also known as olluco is one of the Andean roots
Characterized by its wonderful tone colors like greens, yellows and reds , the tuber is rich in carbohydrates and protein has vitamins
Their preparation is based on the papaliza ( olluco ) , combined with portions of beef jerky and a special dressing with herbs in the area is a nice soup.
Lawua Chuño
Delicious stew of Inca origin typical food of the region puno consumed at any time of year. It is a soup made with potato flour milling , rice, various meats , potatoes obtained reaching a kind of porridge combined with fresh lamb ready to taste .
Huatia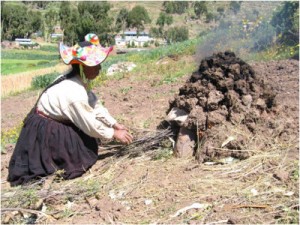 Huatia is an Andean buffet that practice since ancient times , with permission of the Pachamama (Mother Earth ) .
It is potatoes cooked in dirt clods ( champa ) or previously heated with wood stone , accompanied with cheese, ch'aku ( Ocopa Andean ) or a stew or roast beef .
Thimpo  Carachi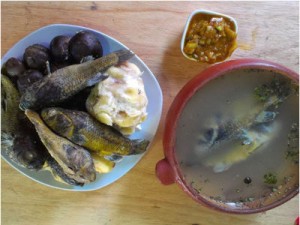 It is a typical dish of the lake area very exquisite and energy that is prepared based on the carachi (fish endemic typical of Lake Titicaca measuring 10 to 15 cm . It has high phosphorus content , is available to everyone to taste it .
Fried trout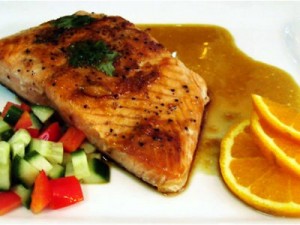 It is a fish that is acquired from Lake Titicaca containing protein as well as vitamins and minerals. Fried trout is a very nutritious food because their meat has potassium, phosphorus, magnesium, iron and zinc. This dish is easy to prepare, usually accompanied with creole salad and fried or boiled potatoes .
fried trout , accompanied by potatoes, corn and boiled potato flour or it may be with fries and rice.