Destination Lake Titicaca
Puno Province
Puno Cathedral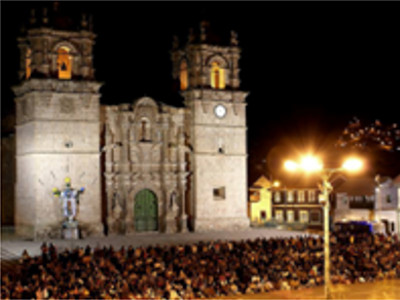 The cathedral was built in the seventeenth century and its front was sculpted by the Peruvian architect Simon de Asto. This church is an example of baroque Spanish and includes Andean elements that give the monument its mestizo character.
San Juan Bautista Temple – Sanctuary Virgen de la Candelaria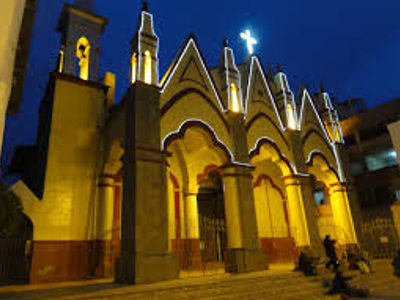 Its construction is the Republican era with a French Gothic façade.
Inside the main altar is the venerated image of the Virgin of Candelaria, patron saint of Puno, whose feast is celebrated every February 2, during the celebrations contest of native dances are performed and the eighth is carried out departmental festival of folk costumes.
Balcony of the Conde de Lemos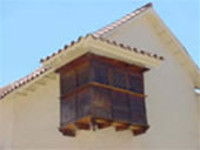 Deustua Intersection streets and Conde de Lemos.

Built around 1668, is said to have stayed the Viceroy Conde de Lemos in this house when he came to the area to quell a rebellion. Currently works in the cultural complex of the Decentralized Cultural Department of Puno and has the Art Gallery "Francisco Montoya Riquelme."
Carlos Dreyer Municipal Museum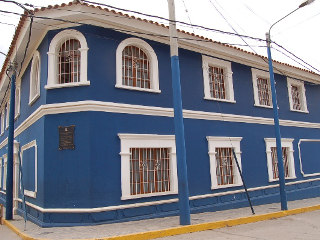 Calle Conde de Lemos 289. pottery, silver, gold, textiles, stone sculptures pre-Inca and Inca pieces of the colonial and republican era are displayed. Also, even a numismatic collection and documents that date from the Spanish founding of the city of Puno is preserved. It has 8 rooms: Inca Lounge, Gallery Lítica, Regional Archaeological Hall, Sillustani Hall (where pieces of gold treasure Sillustani shown), Pinacoteca, Colonial Salon, Religious Art and Inca Dreyer Hall.

Arc Deustua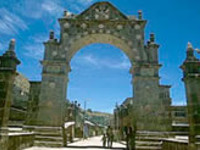 Jr. Independencia cdra. 2.  Built in carved stone , it was erected by the people of Puno in memory of the patriots who fought for the independence of Peru .
Hill Huajsapata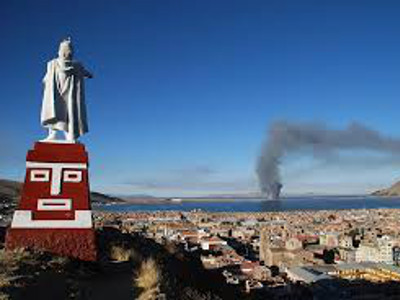 A 4 cdras., Plaza de Armas, to the west of the city. It is a natural viewpoint from where you can contemplate the city and Lake Titicaca ; on top is a monument to Manco Capac , founder of the Inca Empire. It is said that there are caverns and subterranean roads that communicate Puno with the temple of Koricancha , in Cusco on the hill .
Lookout Kuntur Wasi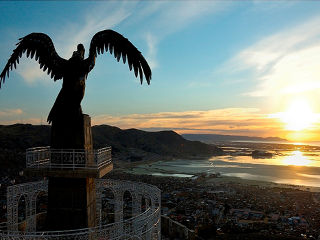 A 2 km the center of Puno (15 minutes by car).
Kuntur Wasi means "House of the Condor" and offers an unbeatable view of Puno and Lake Titicaca , where you get up a long staircase.
Mirador Puma Uta Park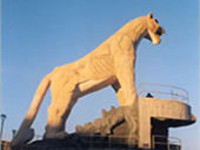 A 3 km northwest of Puno (20 minutes by car).
The park has a stone monument depicting a puma -symbol viewpoint for being a vigilant animal that is related to the protection of the Andes and is built on a water source that symbolizes Lake Titicaca. It has several recreational areas.
Malecón Bay ecotourism of the Incas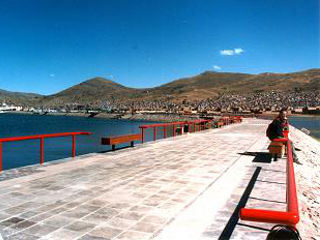 A 12 blks . , Plaza de Armas, on Lake Titicaca.
It is a pedestrian promenade with a beautiful view of the lake, where the sukankas or intihuatanas , whose main function was to serve as sundials . The pre-Inca cultures also used to mark the places where the ceremonial and sacrificial acts would take place and also served to demarcate the land between communities.
Yavari Ship Museum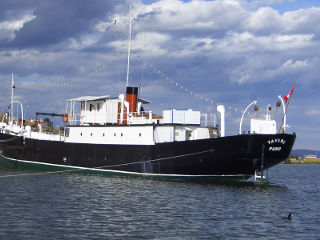 Av . Sesquicentenario 610, Sector Huaje ( Muelle del Hotel Sonesta Posada del Inca ) . Tel : ( 051 ) 36-9329 . www.yavari.org , iron ship built in Britain in the 1860s and was moved from the Pacific coast to the highlands in a total of 2766 pieces. Accessories inside the different compartments of the ship , as well as documents, records , historical maps and models of the era are on display .
 Naval Museum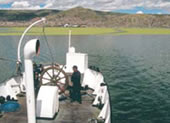 Av. El Sol 725.
Exhibition on navigation machines iron on Lake Titicaca . all documents the story of maritime history , as the origin story of Lake Titicaca from the Inca times, colonial , independence, contemporary , it is to this day. Also inside the museum you can see the units Vapor Yavari boat as 1862 , Huascar 1864 , B.A.P Puno , honorary sword of Admiral Miguel Grau , and other assets .
Titicaca National Reserve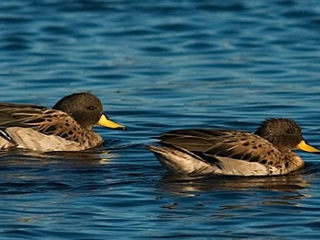 Visits: Previous coordination with Head of the National Reserve Titicaca.
This is a protected area , in the reserve have been recorded about 109 species of birds, highlighting them within the Titicaca Grebe , which has an endemic species protected by national legislation . In addition there are native species of fish and amphibians . The flora of the lake is represented by twelve varieties of aquatic plants, among which stand out the totora reeds and algae .
Titicaca lake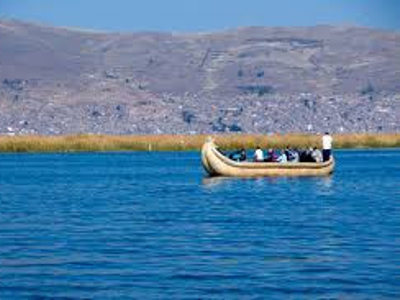 A 12 cdras. De la Plaza de Armas.
This lake is very important in Andean mythology because , according to legend, its waters emerged Manco Capac and Mama Ocllo , sons of the Sun God and founders of the Inca Empire . Peru and Bolivia share the sovereignty of this , the highest in the world ( 3810 m ) navigable lake . On the Peruvian side of Lake Titicaca there are several islands , among which Amantani , Taquile, Ticonata , Suasi , Soto and Anapia ( natural islands ) and the Uros ( artificial islands ) , each with attractive.
Uros Floating Islands
5 km west of the port of Puno (20 minutes by boat) .
The islands of the Uros ( 3810 meters ) called also " Kotsuña " or " Lake People" , they are in the bay of Puno and are approximately 80 . Each is inhabited by about 3 to 5 families Uro- Aymaras who build and roof their houses with totora mats , While there are some that have replaced their traditional roofs by metal . Among the main islands they include Qhantati , Aruma Uro , Santa Maria Mallco , Suchimaya , Wiñaytotota , Flamengo , Pachamama , Suma Wiljpa , Tupiri , Tribuna, Toranipata , Chumi and Paradise. Another of the most famous floating islands are Uros Titino , its inhabitants also provide hosting services , fishing, handicrafts and weaving reeds ; as well as tours in traditional reed boats .
Amantani island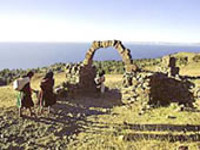 A 36 km northeast of the port of Puno (3 hours and 30 minutes by boat) .
Located at 3817 meters above sea level , Amantaní has an area of ​​about 9 km2. The flora is characterized by the presence of woody plants such as muña , kantuta , salvia, tola and patamuña . On the island inhabited by eight communities they are devoted to the culture and its most representative craft is constituted by the textiles and stone carving . It also highlights two viewpoints in the highest part , where you can see the lake in its entirety , as well as some prehispanic remains , ceremonial centers and a cemetery of mummies.
Taquile island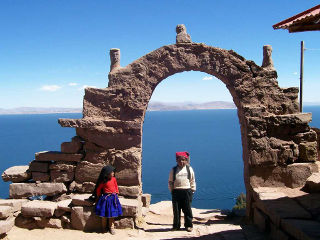 35 km east of the port of Puno (3 hours by boat) .
Its length is approximately 6 km2. and altitude between the port and the town varies slightly from 3810 meters to 3950 meters. The vestiges of the island date back to pre-Inca times and can be seen at the top . During the colony and until the early twentieth century, the place was used as a political prison , but from 1970 the island became exclusive property of taquileños . Taquile is characterized by its friendly people , who maintain their customs , traditions and old-fashioned dress . They distinguish themselves by their detailed, fine textiles with symmetrical decorations symbolic of strong colors that reflect their lifestyle, their customs and their Andean beliefs .
Chucuito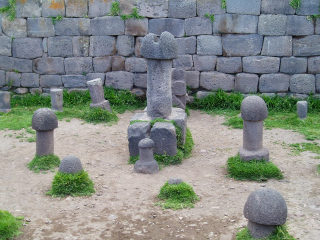 A 18 km south of Puno (25 minutes by car) .
also known as the " City of the Royal Box " because it was the tax collection center during colonial times , stand there the main square and the Renaissance churches of Santo Domingo ( XVI century) and Assumption ( seventeenth century).
Archaeological complex Cutimbo
At the height of km 17 of the inter-oceanic highway Puno – Moquegua , south of Puno (20 minutes by car) , it is a pre-Hispanic cemetery that belonged to the Colla Lupaca and manors . Although evidence of cave paintings up to 8,000 years old are the main structures date from the years 1100 to 1450 A.D. There are also vestiges of the Inca . They dominate the landscape the chullpas or pucullos , funerary towers large .
Archaeological Complex Sillustani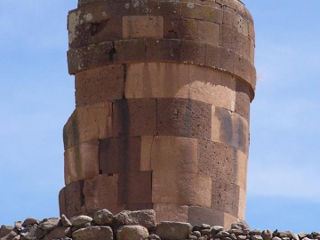 A 34 km north of Puno (35 minutes by car) .
This resort is located on the shores of Lake Umayo . It is famous for its chullpas , which are circular turrets of stone lifted to house the funeral remains of the main authorities of the old residents of Collao. Some reach up to 12 m high and are characterized because their base is less than the top. A short distance from the archaeological complex is the site museum , where various pieces of the Colla , Tiahuanaco and Inca cultures are preserved.
Peninsula Capachica
Llachón
A 74 km northeast of Puno , on Lake Titicaca ( 01 hours and 20 minutes by car) .
This community still retains its customs and native cultural manifestations and its main activities are agriculture , livestock , fishing and crafts. You can reach Llachón by lake , or by land from Puno and Juliaca. The place offers a kind of experiential tourism , because you live with local families .
Ticonata island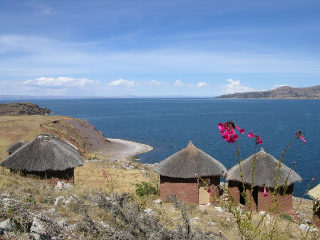 A 01 hour and 45 minutes from Puno.
It is located opposite the Community Ccotos , in the district of Capachica at an altitude of 3810 meters . With an area of ​​about 5 km2. It is characterized because the houses are built of circular shape , similar to the pre Putucos Incas, made ​​of adobe (rustic material made of earth). It has a temperate microclimate that allows the production of potatoes , oca, Izano , beans , wheat , barley and quinoa . experiential tourism is practiced.
Chucuito Peninsula
Karina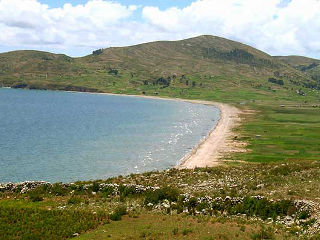 A 62 km south of Puno , on Lake Titicaca ( 01 hours and 20 minutes by car) .
Where you can be part of activities in rural experiential tourism and enjoy the white sand beaches , surrounded by crops of organic production with beautiful natural viewpoints that allow you to enjoy unique landscapes.
Luquina Chico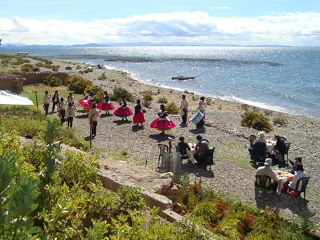 A 67 km northeast of Puno , on Lake Titicaca ( 01 hours 30 minutes ) .
This community is located on Lake Titicaca whose agricultural activities and folkloric rites are still preserved . In the place you can make boating sailing and rowing , fishing, campfires and walk through viewpoints.
Chucuito Province
Juli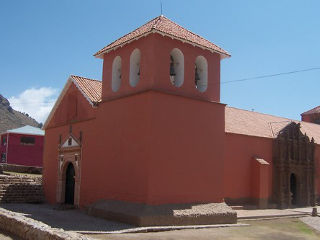 A 79 km south of Puno (1 hour and 20 minutes by car) .
This town was founded by the Dominicans in 1534 , but later they were expelled by the missionary congregation of the Jesuits, which was established in Juli during the colonial period , when the priests turned the town into a strategic center to prepare missionaries heading to Paraguay and Bolivia. Known as the " Little Rome of America " for its temples , highlighted in Juli the churches San Pedro Martir and Santa Croce in Gerusalemme , and museums San Juan de Letran and Our Lady of the Assumption, where paintings from the Cuzco School are exhibited and Italian artists ; as well as the House of the Inquisition or Zavala . Within the churches can be seen stone sculptures, wood carvings , paintings and oil paintings produced by prominent artists like the Jesuit Bernardo Bitti.
Pomata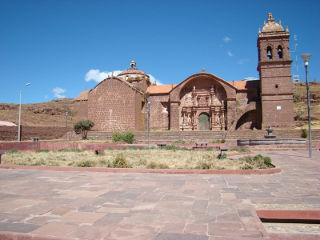 A 105 km south of Puno (1 hour and 30 minutes by car) .
Pomata in the temple of Santiago Apostle , mixed style , and incredible panoramic view of the lake and the peninsula Copacabana.
Lampa Province
Lampa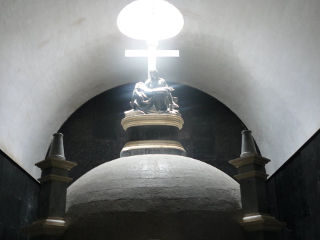 A 79 km north of Puno (1 hour and 30 car minutes)
Lampa , known as the "Pink City " holds in it the Church of St. James called "the Sistine Chapel of America " by having a replica of " La Pieta " , you can visit the mansions decorated in ashlar carved and stones Amantaní island ; and the Kampac Museum.
In the area there are large forests queñua , Puya Raimondi and breeding chinchillas , among other attractions.
Pucará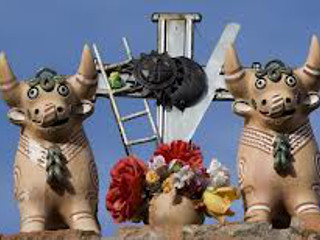 A 107 km north of Puno (1 hour and 45 minutes by car) .
The town of Pucara is famous for its pottery , especially for his famous " bulls of Pucara " and there is the Lithic Museum of Pukara , where a set of stone sculptures as monoliths , steles and zoomorphic sculptures, ceramics and other objects are displayed .
Pukara Archaeological Complex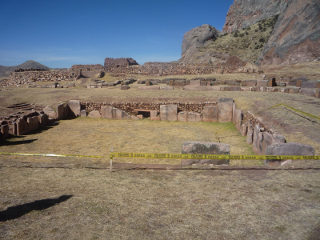 A 1 km from the town of Pucara (5 minutes by car) .
ceremonial center of the Pukara culture, built around 200 B.C. , reached its apogee between 250 B.C. and 380 A.D. We can distinguish two sectors : a ceremonial area composed of nine pyramids and another urban .